A careful and lively team is ready to welcome guests  at Imperium Suite Navona during their unforgettable stay in the center of Rome.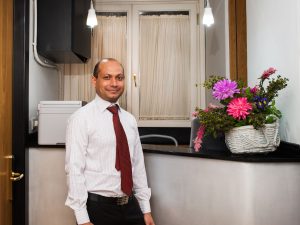 Luthfur, the concierge
I live in Italy from ten years and the Imperium Suite Navona is a bit 'like my home. I try to combine the flavor of the traditions of my country, Bangladesh, with the need to do everything "as soon as possible", typical of the western world. I'm always at disposal  for reservations, transport information, tour tips, and more …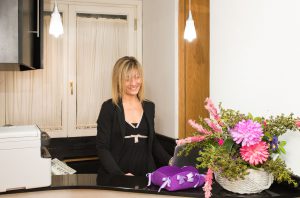 Lucia, the headmistress
I also have been adopted by Rome few years ago and I do this job with the same passion that I had on the first day. I'll be always available for you, I'll  try to answer
every request and I make sure that everything is always perfect to ensure flawless hospitality. I have two great passions: spend a lot of time in the nature with my beloved dogs and to eat.Therefore, I'm  the ideal person to give advice to discover a less touristy and more charming city, a Rome you do not expect, with its beautiful parks and natural spaces in the middle of town. I twill be also a pleasure for me to offer  suggestions on the right restaurants for those who want to fall in love with the flavors of traditional Roman cuisine and Italian hospitality at the table.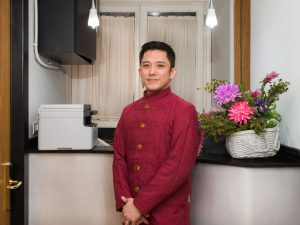 Harrol, the factotum
I'm the new entry of this small family and I start to work every morning trying to make rooms the most welcoming it is possible. In addition, I'm the right person  if you need help to solve some problems in your room and when two strong arms for suitcases and bags are needed.
 
Claudio, "the boss"
I was born and raised in a family since always engaged in hotellerie and I hope that those who choose the Imperium Suite Navona can recognize and appreciate my passion in welcoming visitors from all over the world. Attentive hospitality in a family environment: this is my philosophy of life and work.